What is the main purpose of investigatetech.com?
Investigatetech is a website that will give you information about different areas of information technologies. One of the goals is to give you a clear view of these technologies and in addition to giving you advice on characteristics, prices, market positions.
In addition to the various reviews of the latest smart technologies, you will also find information about their security.

In the section "Investigate How To" you will find interesting articles that will give you solutions in times when you have difficulties with various devices/software.
What information am I going to find on investigatetech.com?

You will find a wide range of articles that you are free to read. Our main menu consists of the following pages:

–   Investigate How To;
–   Reviews;
–   Security;
–   Software;
–   Crypto;
–   Smart Technologies;
Who write the articles?
Maria Tsekova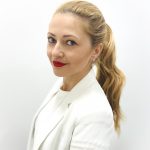 She has worked in several IT companies for the last 8 years. Her experience contributes to her knowledge of different fields. She is most interested in new technology trends following the last brands on the market, listening to webinars, and be in touch with people from the corporate environment.
Lyubomir Dimitrov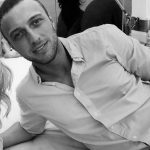 He is experienced backend and full-stack PHP developer with a demonstrated history of working in the cryptocurrency industry. Also skilled in cloud-based software products. Strong blockchain professional with a Master's degree focused in Tech development from Amsterdam Institute of Technology. Participate in regular online webinars with famous experts from the IT-sphere.
You are more than welcome to leave comments and to engage with our website!