Since the invention of assistant devices, our lives have been experiencing a massive change. You should want to have the best assistant devices of 2021 in your own home right now. We used to do all the small things at home which sometimes could break our focus.
However, with these smart devices, now we can control almost everything in the palm of our hands. Just with one app on our smartphones or even a simple voice command, and the assistant would do the job for you.
That is why during the past years, there has been competition between companies to make assistant devices. Depending on your phone's operating system, you might need a different device as your assistant so that it could integrate better with your whole system. Now you can find lots of them on the market.
And of course, you would need to choose carefully so that you wouldn't waste money. Remember that typically they are operating based on Google Assistant, Siri, or Amazon's Alexa. This is the very first step for you to decide before anything else. Here are some recommendations for the best assistant devices of 2021.
1. Sonos One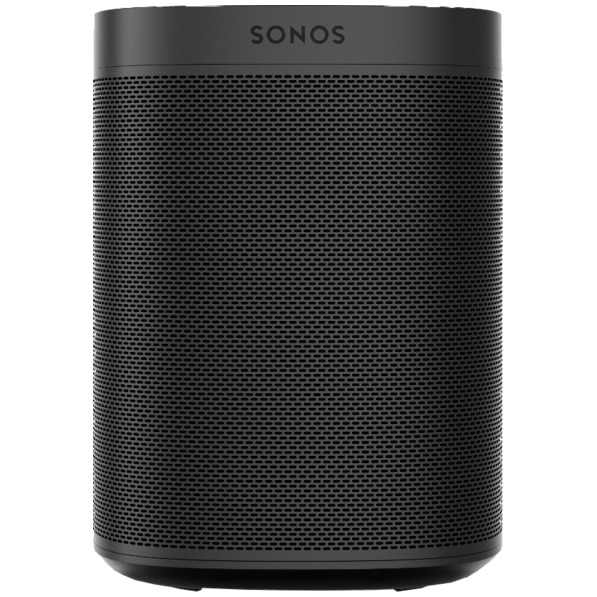 This smart speaker is selling like hotcakes on the market right now. How could people not want an assistant device that supports Alexa, Google Assistant, and Airplay 2? This device could also connect with Siri and pair to multi-room devices using Apple HomePod.
You can also see that the sound quality, as well as the multiroom audio, is truly superior to the other smart speakers. The sound produced is robust and balanced, and it could connect to most audio streaming services. You can get this amazing device just for around $199 at various marketplaces.
2. Amazon Echo 2020
Most users should have known about the company's last smart speaker. This new version is the improved version of that flagship speaker with a futuristic new look and much better audio quality. It is not stopping there, now there is a built-in hub for Zigbee smart home and faster response time for Alexa.
Thanks to the new AZ1 neural edge processor for a much better response time than before. Although it has brand new components, you can still use Alexa just like in the previous flagship. However, don't expect to have a good audio quality as the other smart speakers.
You will also have to use Bluetooth to connect your phone. However, for a $79.99 smart speaker, the Echo could certainly do well managing your other smart home appliances.
3. Apple HomePod
First launched back in 2018, this product still gets on the list even in 2021. It is no other due to its affiliation with Apple products. Since there are so many people who are loyal to Apple products, of course, Apple Homepod would be an easy choice before everything else.
However, if you are not that die-hard of a fan, you should think twice before purchasing the product. As you might have known before, that Apple products could only work seamlessly with other Apple products, including the services.
Needless to say that their quality would also be superb. You can expect one of the best sound quality as well as a smart home hub integrated into this Apple HomePod. Some users complained about how Siri cannot do much compared to the other Assistant Apps. Also, its key functions are also limited to the Apple ecosystem.
4. Google Nest Audio
Talking about assistant devices, you must want a device that could pick your commands pretty easily. Google Nest Audio could perform that job very well and in case you like to listen to music so much, you will love its features.
The device could synchronize very well with Youtube, it could even track down up to 90's songs. Besides getting yourself a personal DJ, getting this device could also allow you to integrate most smart devices from various developers.
Samsung and Philips are the brands that could integrate well besides Nest products. However, aside from its functionality, surprisingly the language comprehension system on this Google Nest Audio is not working very well.
You might need to repeat your commands sometimes. Even though the product has the label "audio" but in fact, the sound quality is not that great. If you are looking for functionality, this $179.99 smart device might suit you well.
5. Google Nest Hub Max
Maybe you only know smart assistant devices with only speakers. How about one with an excellent display? This smart device from Google provides you with a display and other features just as the Nest devices.
Aside from the display, it also comes with a front-facing camera. For a smart home device to have a 1280 x 800 resolution for display might be something you can enjoy. The camera could also be used as a security camera to show what is happening within the vicinity.
Google's smart devices always have a wide range of compatibility, adding more value to buy them. However, this device can't use Netflix, which is quite a disappointment for the good display feature.
Some users also reported that the features could have been better integrated in its system so that users could make use of its full potential easily.
6. Bose Home Speaker 500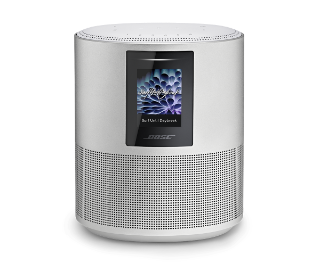 Looking at the brand name, you might as well already be aware of its excellence. As the brand has always been doing, it is indeed one of the smart speakers with the clearest audio you will ever know.
You can expect the best quality of sound coming from this smart speaker rather than with other brands. Plus, its eight array microphone system allows this device to listen to your commands clearly even in the middle of loud music. You still need to set up the speaker using Bose Music App to play music over the wifi network. You will struggle a bit, but it is worth the quality after all.
Knowing these popular devices across the marketplace, you might have decided which ones to put into the list and which ones are not. Now, you can get yourself one of the best assistant devices of 2021.