Since Wunderlist is no longer available, Microsoft To Do has surpassed it as the most popular to-do list app. A year has passed since the initial release of Microsoft To Do. It's gone a long way since it was simply a piece of software that allowed Windows 10 and Android to communicate. The software allows you to create and send group tasks and reminders. A variety of Microsoft To Do techniques and hacks may be found here.
1. Create Sub Tasks
There may be multiple stages necessary. Then, split the job into smaller ones. To add a new subtask, click the Next Step button. The last stage is named Completed and is placed in the upper right corner of the screen.
Subtasks that have been performed should be indicated. Begin by finishing all of the little jobs. Manually rearranging subtasks by priority is possible.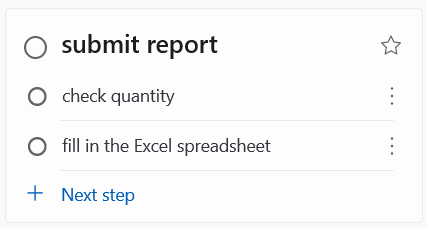 2. Share your List With Others
If you are in charge of a significant project, your to-do list will almost probably include obligations for other individuals. Adding more persons to the To-Do list allows you to monitor collaborative assignments.
Launch the list and pick the Invite sign to send an invitation to a friend. Individuals can be invited via SMS or IM. Members can both add to and remove from the list. Only Microsoft accounts are authorized.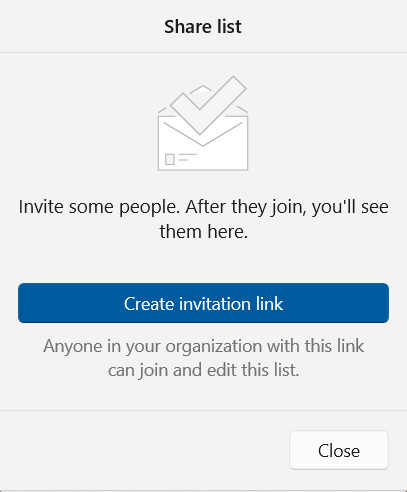 Once you've added everyone you need, you may utilize Manage Access to block new users from joining. The option to stop sharing is available in the Manage Access section.
3. Planning Reminders
We are always thinking about the future. We can make a list of everything we need to do for the day. As a result, we can begin working sooner. You may be reminded of everyday activities if you use Microsoft To Do. You may enable or disable this feature under the "Reminders for arranging your day" section of Settings. Every night, you can set an alarm for 9:30 p.m. to remind yourself to jot down the tasks you need to complete the next day.
4. Drag-and-Drop Tasks
You may now drag & drop objects in Microsoft To Do. This maneuver is only possible on two screens. How? You may add text to a new task by copying and pasting it into the To Do app. A new feature allows Microsoft To Do to be separated from other software. If you have Chrome or Gmail open on the opposite half of your screen, use To Do. To create a new Task, drag some text onto the To Do app.
Drag-and-drop is supported by all text selection tools.
The drag-and-drop gesture works with every app that allows the selection of text.
5. Quick add Tasks
Google's voice-activated assistant may now be utilized with Microsoft's To-Do software. The message is saved in the n4ote manager of the helper. You can devise a strategy that works for you. One of the To-Do app's options is "Quick add notification". To rapidly add a task, click the Silent Notification option. If you have a large screen, you may also create a shortcut on the home screen instead of utilizing the notification drawer.
6. Live Tiles in Windows
Because Microsoft To Do is a Microsoft product, it may be included in Windows 10. The tiles in the Start menu in Windows 10 now feature content. You can create as many "To Do" lists as you wish in Windows. When you hit the Start button, this list of jobs appears. Keep track of tasks that need to be completed even when the app is minimized by using this feature.
Android includes live tiles, similar to those found on Windows. The Microsoft Android widget. You can see what things you have to perform right now on the home screen.
7. Cortana support
Cortana is one of the To-Do list integrations in Windows 10. You have the option of typing anything into your To Do list or asking Cortana to do it for you. Name the location and the list. An excellent example is "Milk is on the Grocery List." Despite the fact that the list is titled "Groceries," the slot is titled "Milk." Cortana may record what you need to accomplish each day.
People enjoy creating preparations for the next day in order to complete tasks as fast as feasible. The day's itinerary is displayed in the Microsoft To-"My Do's Day" window. Make a list of everything you have to accomplish every day.
The day's tasks are completed when the clock strikes midnight. Tasks and progress are reported on a daily basis. You can postpone previously completed duties till the next day.
8. Contextual Menu Shortcuts
Long-pressing an app on the home screen or in the app library brings up options exclusive to that app.
To access the shortcuts for Search, My Day, and New Task, press and hold the Microsoft To-Do symbol on the home screen for a few seconds longer. Lists, your daily calendar, and the option to add a new task are all conveniently accessible.
9. Auto Suggestions
Dates and timings for tasks are automatically defined in Microsoft To-Do.
When creating a task, tap the time-based recommendation, and a reminder will be added immediately. As a result, it is no longer required to design each project independently.
10. Tag an Email as Task
Microsoft To-Do and Outlook Mail function nicely together. An email containing a task can be labeled as such. Your task list will be updated with the email.
Making a note of your power bill on your To-Do list will function as a reminder.
12. Swipe Gestures
The application pays insufficient attention to how the user's fingers on the screen interact with it. Swiping from left to right allows you to delete or add things to your day. The PC version of the software, like the mobile version, employs swipes. These swipes are not editable in any manner.
13. Collaborative Features
Allows collaboration with Microsoft To Do. You and your coworkers can collaborate on a list. To Do formerly required a Microsoft account to use. It now syncs with Gmail after the upgrade. Anyone who receives my Gmail should assist me with my To-Do lists. However, it does not provide precise duties that may be assigned to each individual.
14. Use Hashtags
In Microsoft To Do, you may use hashtags to organize your tasks. When a large number of individuals sign up for the program, it becomes difficult to find a job. Using hashtags on your computer will help you discover things faster. To get a list of all the jobs that utilize the hashtag, tap it.
15. Add Emails from Gmail
"Add to Microsoft To Do" is a free and open-source add-on for Microsoft Outlook. In a Gmail message, click "Add to Microsoft To Do". Using the subject line and link from the email as the task's name and description. Add the due date and the time to remind you to the list. Microsoft To Do may be updated without launching the application.
This book is also suitable for reading on the way home from work. With the aid of the extension, it may be added to Microsoft To Do and synchronized with Android.
16. Change App Theme
Isn't personalization a desirable trait? You may change the backdrop of Microsoft To-Default Do to one of the supplied themes if you're tired of it. To change the theme of a list, click the three dots and then Change Theme.
You may modify the background color of the list or insert a photo. Gallery images cannot currently be posted.
Which one do you think is an interesting hack? Let us know in the comment section below.