The Portable Document Format (PDF) was created to ensure that anybody who receives a document may see it regardless of the software present on their workstation. Adobe's Acrobat application may be used to read, print, and produce PDF files, as well as alter them.
How to make Adobe Acrobat DC the default .PDF viewer?
Using the context menu, choose "Right-click" on any PDF file on your PC. Hover your cursor over "Choose default software" to bring up the pop-up menu. After selecting your version from the Recommended Programs list, click the "OK" button to finalize your Adobe Acrobat installation on your PC.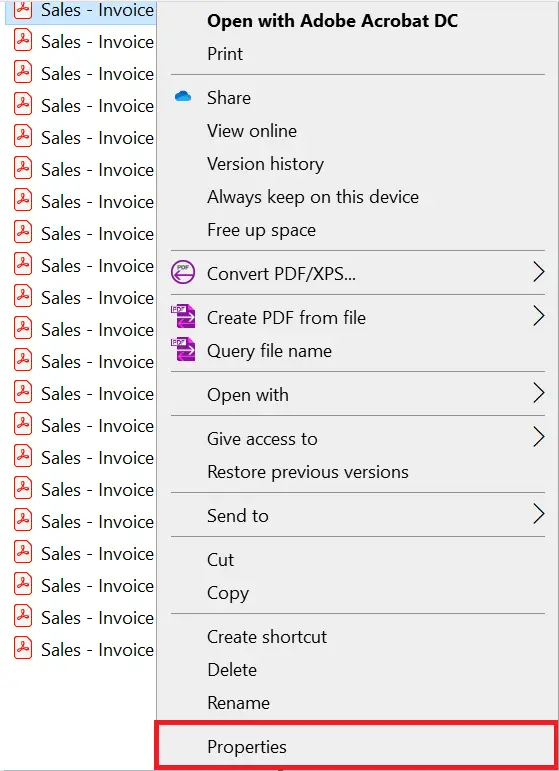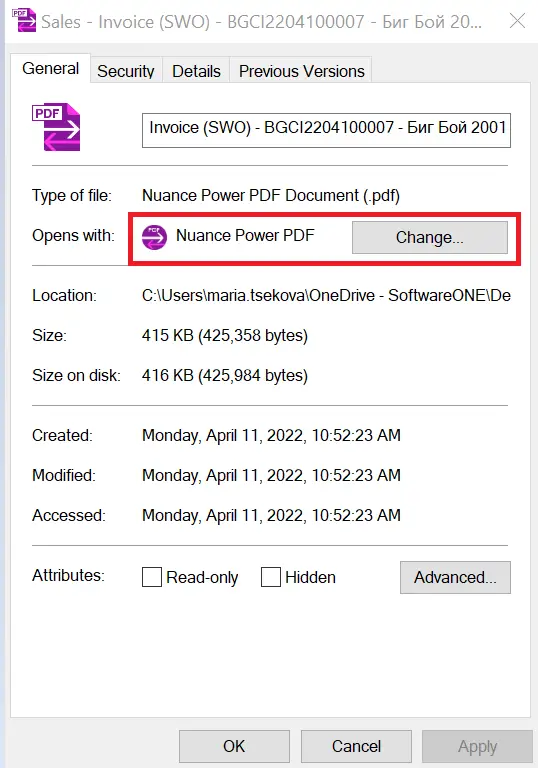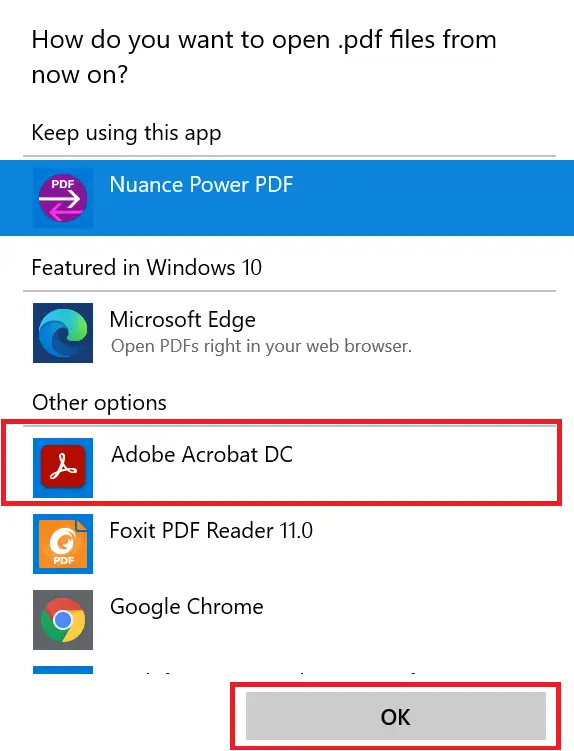 Tweak Recommended Programs section
Converting to PDF may be an unusual experience, sometimes like that of an acrobat performer. If Adobe Acrobat does not appear in the dialog's Recommended Programs section, select "Browse" and browse to the program's installation location on your local network. Installing Acrobat from scratch will need you to go through the standard software installation process.
Differ the DC and reader
To prevent being tricked, employ caution while picking Adobe software to view PDF files. Adobe Acrobat is typically included in Creative Cloud packages, which also contain Photoshop and InDesign. Please keep this in mind when shopping. You can modify PDF files with Adobe Acrobat, including adding forms and electronic signatures and selecting particular text within them. While Reader may be used to view a PDF for free, it is only capable of showing the document's contents.
Set the Acrobat as PDF Default App in Windows 10
In Windows 10, the Edge web browser is used by default to view and display PDF files. Due to Edge's restrictions, this may take a long time to complete. Follow these steps to make Adobe Acrobat Reader or Acrobat the default program on your computer.

1. Hit Start Menu and type Default apps;

2. Click the option;
3. Scroll and click on the text link to choose default apps by file type;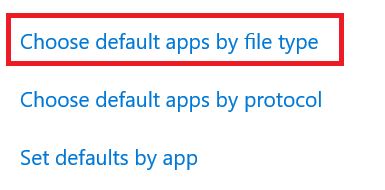 4. On the right, place the hidden scroll bar and scroll down to find .pdf in the left column;
5. At the right of the .pdf, click on shown option;
6. In the drop-down list, you will need to choose either Acrobat Reader DC or Acrobat DC;
7. Close the window;
Try to double click your PDF files to open them in the Acrobat DC of your choice;
Set the Acrobat as PDF Default App on Android
Select "Apps" from the "Settings" drop-down menu. You can remove all of your settings by starting the app using the default option. Now you may choose which software you wish to use as the default 'open with' when you open a PDF file, followed by the option to Remember my decision or Always.
Using the context menu, choose "Right-click" on any PDF file on your PC. Hover your cursor over "Choose default software" to bring up the pop-up menu. After selecting your version from the Recommended Programs list, click the "OK" button to finalize your Adobe Acrobat installation on your PC.
To open a PDF in adobe on your Android device, you could do these steps:
1. Download and Install Acrobat Reader from Play Store.
2. Launch the app.
3. Tap on "Select Files" on the bottom bar of the app.
4. Locate your PDF file and select it.
There you have it! You can read the PDF file immediately.
Examine the document you sent. The viewing and scrolling settings can also be tailored to your preferences.
Set as default
When you tap on a PDF document, such as in an email client, a secondary PDF reader opens. It's possible that your operating system has assigned a different program as the default for processing PDF files.
Please make sure that "Ask before setting default programs" is chosen rather than "Set default apps automatically." Return to your home screen and search for the Adobe Acrobat icon. You may access "App Info" by long-pressing on this icon. After pressing the "Set as default" button a second time, you're done.
What may be obstructing my Android phone's ability to read PDF files? If you're having trouble seeing the PDF file on your computer or device, be sure it's not corrupted or encrypted. Experimenting with several reader programs is the simplest way to find which one is best for you.
Adobe Reader must be updated to the most recent version in order to open a PDF file. Following that, you'll be able to disengage the regularly activated protected mode. After that, Adobe Reader will be able to open the PDF file.
Downloaded files may be recovered using the My Files app (also known as File Manager on some devices), which is accessible via the App Drawer on an Android smartphone. Unlike iPhones, Android smartphones do not save app downloads on the home screen and can only be accessed via an upward swipe.
Set the Acrobat as PDF Default App On iOS
Non-Adobe apps, such as web browsers and email clients, may open PDF files. This is a simple operation that anybody can do. You may easily make these PDFs available in Acrobat and modify various apps and device capabilities to seamlessly incorporate Acrobat into your processes for reading, distributing, and analyzing documents.
You may, for example, use Acrobat to read and transfer a number of document types, including those developed by non-Adobe apps, to help you complete your project. The following choices may be available in your file workflows:
Open in Acrobat
The open-in option on an iOS device allows you to share the same file between Acrobat and the source app. Click "Open in" to share from the Files app, and Acrobat establishes a reference to the program's source file. The file cannot be opened by Adobe Acrobat. Any changes you make to the file are instantly restored to their original position by Acrobat.
Copy to
If you choose "Copy to," Acrobat saves the file to its own private local documents cache, which only Acrobat has access to. The changes are made to Acrobat's private copy of the file, leaving the original file unchanged.
Because Acrobat allows other programs to access copied files, workflows may employ both the Open In and Copy To functionalities. It is possible to copy an email attachment into Acrobat and then open it in the Files app for extra editing in PDF Expert. You may open a file in Acrobat by selecting "Import From" > "Choose Files from Within PDF Expert" and heading to Acrobat. Third-party software, such as Adobe Acrobat, instantly saves changes to the document.
There you have them! Each method is prevalent for the particular device you are using.