In every manner, Microsoft To-Do outperforms Todoist. If you don't require a task manager for work, Todoist is a wonderful option.
So let's see how Microsoft To-Do stacks up against Todoist.
Key Features of Microsoft Do-To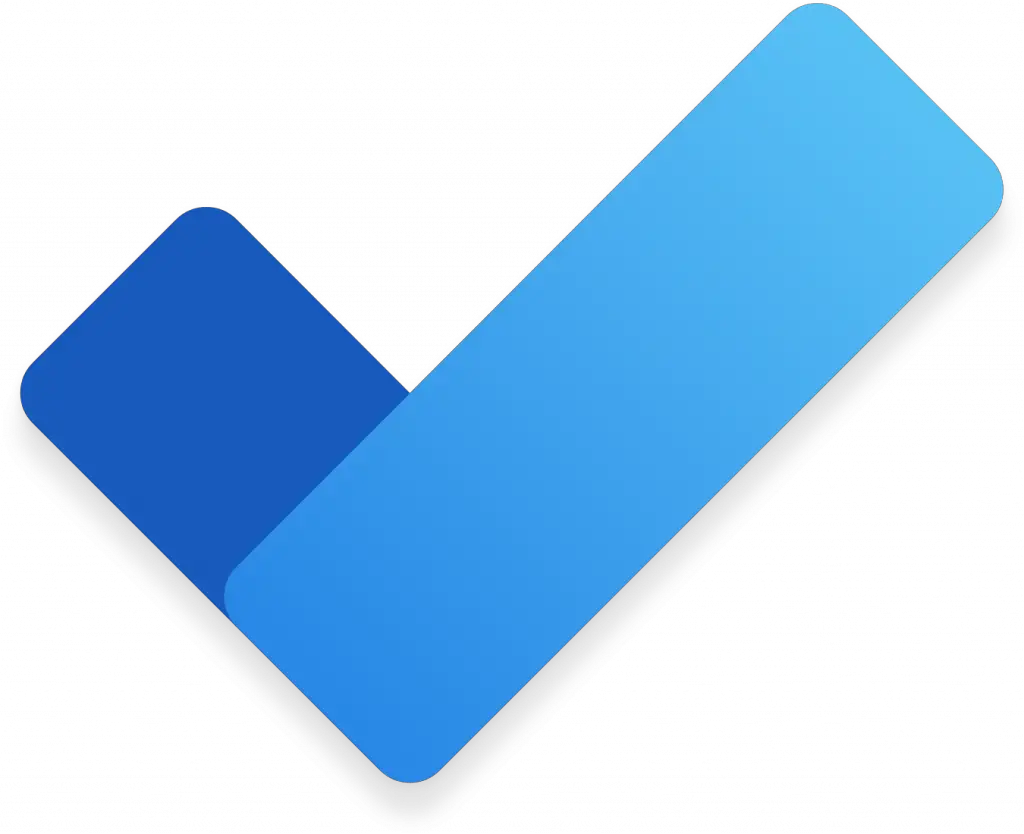 Both apps include cross-platform support, an easy-to-use interface, and mobile phone access.
It is possible to send reminders many times. This implies that Microsoft can assist you with chores such as paying payments on a monthly or biweekly basis.
You may create separate task categories for each project, or you can group them all together on the organizing page.
We can keep track of all of our websites, projects, and personal responsibilities in a single spreadsheet.
Tasks may be divided into steps, and comments can be added at each stage.
You may also attach a file, which is useful if you have a handwritten note. There are several applications for it.
You may also assign tasks to others by utilizing the collaboration tool. An excellent suggestion is to utilize to-do list software that allows individuals to collaborate, such as Trello or Slack.
When working on a cooperative project, make a list and distribute it to your spouse or coworkers.
At first sight, the user interface may appear to have too many components. Three of the five sections are difficult to grasp.
My Day
Important
Planned
Assigned to you
Tasks
Assigned to you and Tasks are easy to understand. But there are other three features that might be confusing for beginners.
My Day allows the users to add the tasks directly. Users can add the tasks to the section directly, or add others from other lists.
Unfortunately, tasks are not showing the due date or reminder of today.
The important tab or section is pretty self-explanatory. Everything which is labeled as important will appear in the particular tab. The way to do it is to tap "Star" to make it appear as "Important".
If you want to put a reminder date, you can use the "Planned" tab or section. It is where the tasks with the reminder dates will show up. With the Planned tab, it will be much easier to see future projects or tasks.
Key Features of the Todoist App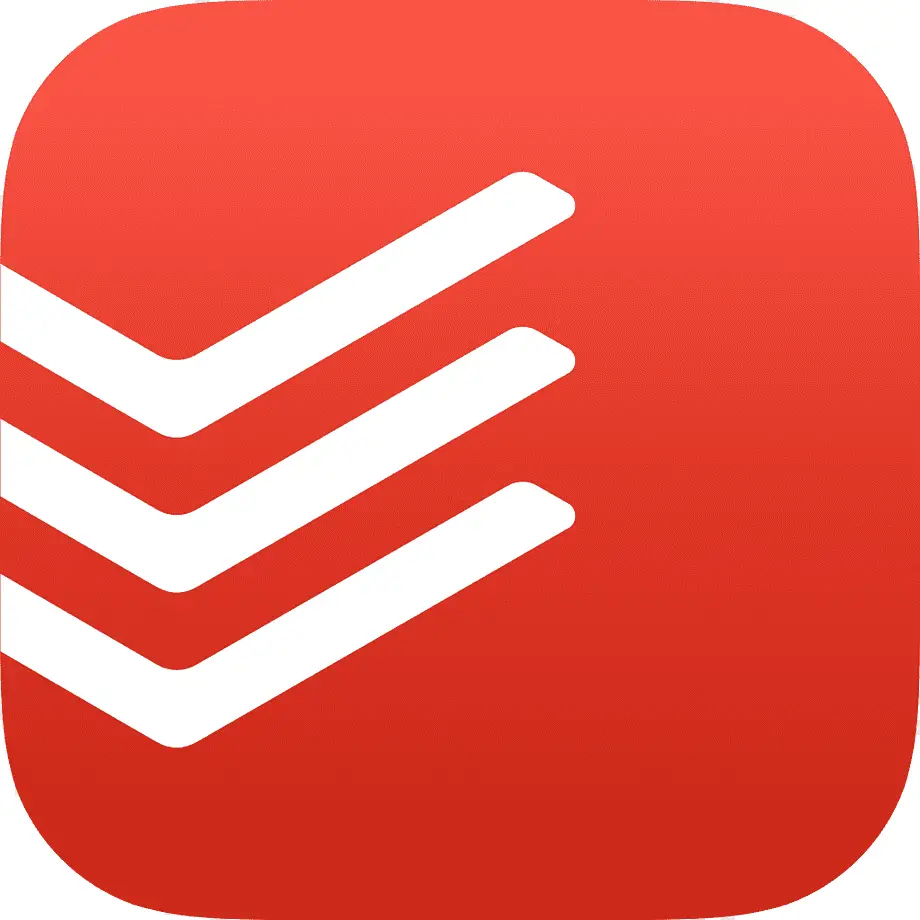 Todoist includes a simple user interface, as well as bright and dark modes. Speeches that are simple to deliver.
You may arrange your lists in Projects folders in the same manner as Microsoft To-Do Lists do.
You may include as many tasks and projects as you like.
The difference between this and Microsoft To-Do is that there are no tabs.
Tasks can be moved from another project or added straight to the Inbox.
Todoist tasks, unlike Microsoft To-Do, are delivered to your Inbox.
To establish a task, you can select an option or enter in today, tomorrow, or a specified day. A project can be exported or imported as a Template, however, this is not an option in Microsoft To-Do.
This expedites the creation of a project. If your profession needs you to perform the same tasks again, you can store them as templates.
The template should be imported into each new project. This incrementally speeds up work and writing.
The free edition of Todoist includes useful features, but it is restricted.
The premium features include reminders, task labels, and function comments. $3/month (billed annually).
Microsoft To Do is similar to Wunderlist but superior. It is an Office 365 feature that integrates with Outlook to help you keep track of your plans. Todoist uses gamification to make task completion more enjoyable and to inspire users to meet their objectives.
Both of these applications are available for free to individuals and small businesses.
Features
Both Microsoft To Do and Todoist offer distinct features.
Microsoft To Do is a completely free tool that you may use at your leisure. Emails and calendars are synchronized via the Outlook Task integration. It increases team cooperation because it is a Microsoft product and part of Office 365.
Todoist's popularity stems from its addition of gaming elements. The application awards points for completed activities creates streaks for users who continue to use it and displays productivity charts and graphs. Natural language processing in Todoist speeds up the data entering process for tasks. Users may set up location-based reminders so that they receive a signal when they are close to an item on a list.
Limitations
Both Microsoft To Do and Todoist have problems, depending on the user.
To Do does not support the distribution of lists. A list cannot be sent by one person to another. Users are irritated by their inability to submit more information to subtasks. Users can leave comments, however, they are not displayed in the main task hierarchy. Microsoft To Do lacks enough game-like elements to attract people.
Todoist is a paid service. Several important features are missing from the free edition. Users of the app note that there is no calendar view. Todoist users who need a calendar must use separate software. Todoist's minimal user interface, according to some users, may make it difficult to complete large projects.
Pricing
Microsoft To Do is available on all platforms for free. Todoist price varies. The free version allows for up to 80 project saves. The Premium package is $3 per month and gives you access to 300 projects with 25 workers each. Todoist's primary role is to make business easier. Each user has 500 projects, with 50 projects in each project.
Are these different apps too distinctive?
Both Todoist and Microsoft To Do are simple to use. You will not have to travel further than required to view your jobs and projects. Both services provide support for Smart Lists.
Both apps can create subtasks, have home screen widgets, change themes, and work on many devices. A few factors distinguish and improve one program over another.
The first step is to parse natural language. If you plan to go grocery shopping at 8 p.m. tomorrow, Microsoft To Do will require more work. If you run Todoist, pick "Add Task," and input the words, it will handle the rest. Without needing the user to change settings in other app sections, the task will display "Pick up Groceries" with a due date of "Tomorrow" and a reminder time of "8 p.m."
Because Microsoft To Do lacks this feature, you will need to delete sections of the name. Todoist allows users to swiftly transfer their tasks into apps.
Todoist is not without flaws. Todoist Premium is required to perform "basic" tasks. Reminders, file uploads, labels, filters, synced calendars, and an activity log are all missing from the Todoist free edition. Like Google Keep, but with less functionality.
Who is Todoist for?
Todoist can assist you in organizing your tasks and projects. Despite the fact that it requires a monthly or yearly subscription cost, Todoist is easy to use. It is advantageous to be able to jot down thoughts as they occur.
Keep track of any project or task with Todoist. You can keep track of tasks by using projects, sub-projects, sections, reminders, and basic calendar synchronization. It may be as basic or as intricate as you choose, and it will still be lovely.
Should you switch to Microsoft To Do?
Microsoft has made significant progress with To Do since the demise of Wunderlist. Some aspects of Wunderlist's design, particularly the themes, will continue to aid with the transition. Microsoft's user interface is difficult to recommend above Todoist because it has its own takeaways.
If you utilize Microsoft services such as Outlook, the procedure becomes more cumbersome. If you want a free to-do list tool, Microsoft To Do is a good choice, but you can't edit or add to it.
What to choose?
It is not the "best" task/project management software if it does not satisfy your demands. There is one size-fits-for-all solution.
Microsoft's organizing tools have a long way to go before they realize their full potential. Todoist is the greatest option even if you don't need to collaborate with others.
Todoist is an excellent software for managing both little and large projects and chores. To enjoy all of the app's features, upgrade to Premium.
To Do is a free tool that is simple to use and does not require any payment. The service as a whole has fairly limited capabilities.