Some users might struggle to choose between Microsoft To Do and Kanban. Are you trying to figure out which option is the best? We'll compare Microsoft To-Do vs Kanban so you can make an educated choice. Let's look at the comparison now.
Kanban
Users may utilize the Kanban Tool to better organize their work. This online visual collaboration tool streamlines the exchange of documents and processes. Team members working on many projects at the same time may interact in real-time using the Kanban Tool. Business decisions may be made more intelligently using the Kanban Tool's ability to evaluate data, and each job completed may be a determining factor, supporting users in making better judgments.
One of KanbanFlow's best features is how easy it is to filter and search for tasks, add emails, and create copy boards. The following is everything you need to know:
1. Filtering and Search
Users may filter tasks on their board based on a number of different parameters in addition to the user, color, and due date. If you're working with others, you may use filters to see only your jobs on the board. You may also use the search option to find the assignment you're looking for fast.
2. Adding Tasks from Emails
You may add tasks to a KanbanFlow board using Outlook, Gmail, and other email clients. The subject line of your email will be the title of the assignment, and the content will be used to describe the job. Attachments to tasks can be added in the same way that emails can.
3. Copy Boards
Board templates can be generated and reused at the start of a new project if it is identical to previous ones. The data is displayed in its entirety, including the columns and color choices. The board can be recreated even if there are no longer responsibilities.
KanbanFlow allows you to report on time and manage your team's progress, among other things. Reports may be customized using filters and categories. You may now print or export the results to a CSV file. To boost productivity, you may use the Kanban board to track the progress of your current tasks and share this information with your team.
The remainder of the team is immediately notified when the task board is updated. It has a user interface that is plain, basic, and easy to use. KanbanFlow works on a variety of mobile devices, including iPhones, Android phones, and Windows Phones.
For large teams who need to keep in touch with customers in a fast-paced environment, Kanban offers various benefits. Kanban is a useful strategy for speeding up development and keeping track of progress. Small teams or businesses that do not demand continual connection with interested individuals may find Kanban challenging. Kanban management necessitates more time and effort outside of normal business hours.
PROS
It gives an accurate picture of how a project is currently developing (particularly helpful for a pull-based approach).
When there are a lot of people discussing different initiatives, it's a great place to collaborate.
we admire how well it captures the most important visual features of an agile development cycle.
CONS
Kanban makes it tough to understand what a task is and how it fits into the overall story. You must open the project's details in a new tab or window to view it.
Kanban gives a higher-level view of project management, but it cannot be customized or personalized.
Microsoft To Do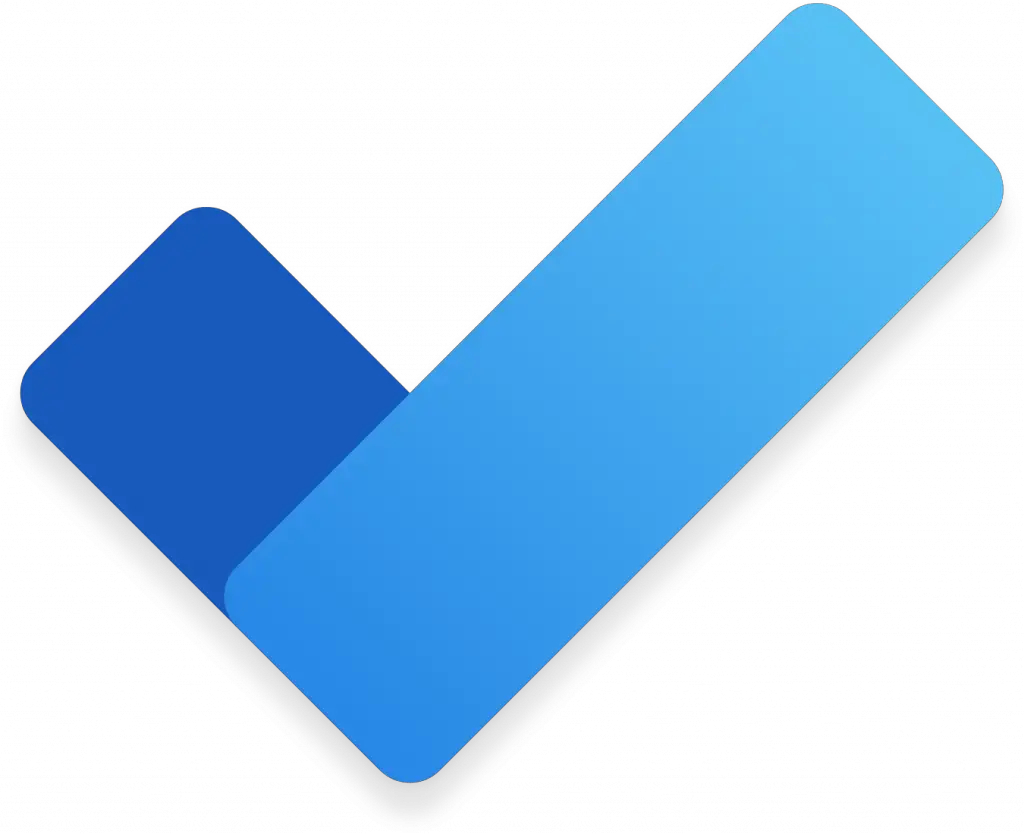 Microsoft To Do is a fantastic solution for organizations and people that need to monitor and collaborate on little tasks. You may not only arrange and categorize tasks into folders in a simple, straightforward manner, but you can also share and manage task lists with your peers. It has helpful icons for creating new lists, adding new tasks, setting reminders, deadlines, and comments, and creating new lists, exactly like the Calendar app. Microsoft To Do allows you to add themes and colors to each of your lists to help you arrange them even better. This project management software also has an intelligent algorithm that evaluates your daily to-do list and proposes the most important activity. Finally, Microsoft To Do is a free tool that contains a multitude of helpful hints, articles, walkthroughs, and instructions.
One of the most useful aspects of Microsoft To Do is the ability to prioritize, schedule, and share all of your files.
1. Dynamic Task Prioritization and Scheduler
Microsoft To Do is a task management application that includes tools for setting priorities as well as an algorithm for producing primary and subtasks. With the app, you can keep track of every facet of a project you're working on. You may use these prioritizing techniques and algorithms to assess the relevance of each item on the list in a formal fashion. This strategy assists you in making educated decisions about what needs to be done and when you should prioritize particular chores. This leads to a huge increase in output.
2. Easy Interface
Despite the lack of budgeting and reporting tools, Microsoft To Do has a consistent and user-friendly interface. Unlike other user interfaces, task management software allows users to see how they use various icons, tabs, components, and other features. This helps youngsters understand how they seem and operate in different situations.
3. Effective File Sharing
You may also share tasks with other Microsoft To Do app users by using the app's file-sharing capability, which is a standard feature in this sort of application. The application lets you grant and deny file access, so you can keep track of who is accessing them.
You just cannot go wrong with this selection! This app is an excellent method to keep track of all of your tasks and errands. A task list may be organized (for example, "home" vs "business"), shared with coworkers, notified, and even marked as a high-priority action. If you need to handle a larger project or a team, more competent project management software should be considered. This is not intended to replace TeamWork or Basecamp. Regardless, they get along great.
Pros
Todo is a task management program that assists you in keeping track of your responsibilities. It's easy to put together and use.
Set a deadline for your lists, share them with your team, and/or put them in a folder.
Todo works on any device or platform. As a consequence, you will be able to view and work on your to-do list from anywhere and on any device.
Cons
Multiple jobs can be accomplished concurrently.
Sending emails may be challenging at times, and the process is not always straightforward.
This is exemplified by the ability to view attachments without having to click on a task.
Verdict
After comparing both apps Microsoft To Do vs Kanban, it could be tricky to pick the best one. But it will come down to your own personal choice. Which one do you prefer?